Quail farming
Advantages of quail farming
Rearing quails
Basic steps for taking care of quails for better production
Nutritional value of Quail egg and meat
Poultry farming has always been related to chicken. However, poultry is a vast term and poultry farming entails several species of birds that act as our food source. Along with the chicken, ducks, turkeys, geese, guinea fowl, squabs, quail, etc are also reared for meat and egg and are business avenues locally as well as internationally. Among these, quail farming has been recognized recently as one of the most viable businesses. Quail egg and quail meat have been identified as one of the best sources of energy and nutrition.
Quail farming
The quail is a short and stout bird believed to build a nest on the ground. They have streaked feathers, strong legs, and short and chunky beaks. They also have a plume on their head and they fly only short distances.
Of late the escalated awareness about the nutritious value of Quail meat has made it a widely accepted variety of poultry in terms of nutrition as well as monetary benefits. The adaptability of quails in the Indian climate makes quail farming preferable for the poultry farmers in India.
Advantages of quail farming
There are several reasons for the increasing acceptance of quail farming.
They are short and small birds. Hence require lesser space.
Low initial investment
Low feed cost and less occurrence of diseases make maintenance easy.
They have a faster growth rate and can lay up to 100 eggs in 6 to 7 weeks.
Since they are not prone to diseases the risk factor is lesser.
They have a high egg-laying rate.
Quail egg, despite being small, has more nutritional value than chicken or any other poultry.
They are easy to cohabit with other birds.
Rearing quails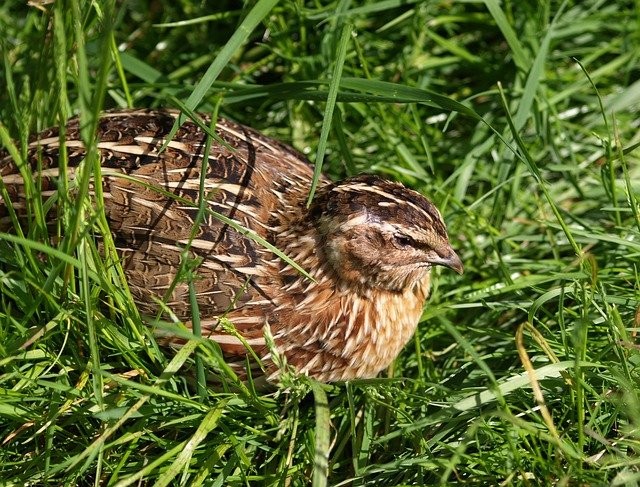 A good quail farm should be hygienic and also ensure the physical and mental health of the bird. Since they can cohabit with other birds, quail farming can be amalgamated with other forms of commercial farming.
Indian quails weigh up to 100gms and the farmers get upto 100 quail eggs a year. Some varieties are good for meat production while some are suitable for egg production. Quail varieties are differentiated in terms of production. 1. Broilers 2. Layers
Basic steps for taking care of quails for better production:
To start quail farming, you can either buy fertilized quail egg and allow the quails to set their own eggs or buy a day-old chick. Another possibility is hatching the quail egg and even mating the quails. Different methods have different sets of difficulties and hence it depends on your purposes as well as the conditions. Even though quails are birds that are easy to maintain they are susceptible to diseases and predator attacks. Hence ample care needs to be taken while rearing them. By taking care of the following tips we can prevent diseases to a great extent.
The young chicks should be kept separated from the adults.
If you suspect an outbreak, work on the chicks first.
Waterers should be cleaned every day and feeders should be cleaned once a week.
Make sure the feed is kept dry and no molds are present.
Always isolate the sick birds. Do not let people who are coming directly from another poultry farm.
Take ample measures to keep rodents, wild birds, and insects at bay
Nutritional value of Quail egg and meat
Quail farming is a growing industry. It is becoming a lucrative avenue for poultry farmers due to its commercial viability. 85 grams of quail meat contains 110 calories. It contains 19 grams of protein and 5 grams of fat. It contains Vitamin b complex, Vitamin A, D, E, C, and K, Phosphorus, Iron, Calcium, and Magnesium.
Benefits of Quail egg and meat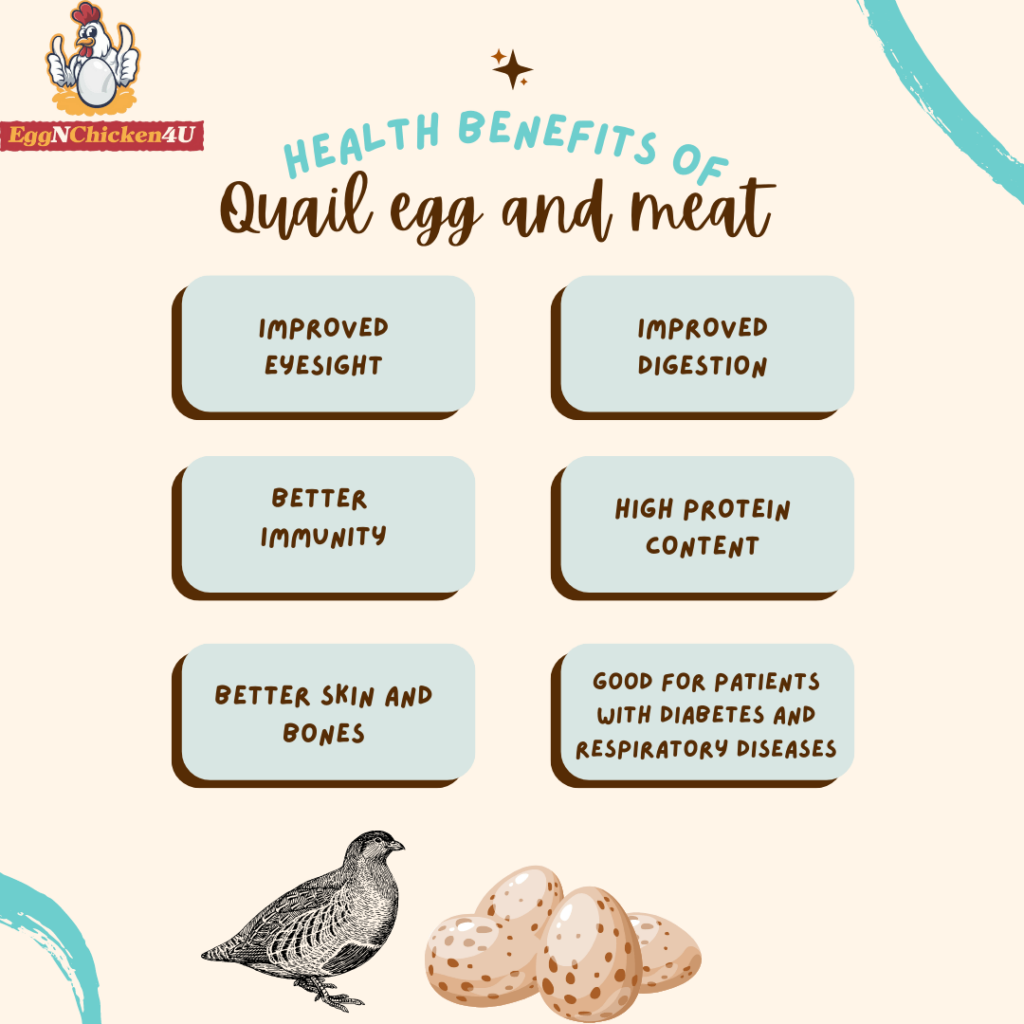 1. Improved eyesight
Since quail meat contains Vitamin C, it is instrumental in improved eyesight. Lutein and zeaxanthin present in the meat help in strengthening the retina thereby protecting the eyes.
2. Better immunity
From the nutritional count itself, you might have surmised the immunity improving benefit of quail. Including quail egg and meat in the diet can improve the health of kids who are frail and susceptible to infections.
3. High protein content
As mentioned earlier, it is believed by our older generation that having half a quail's meat is equal to having 1000 chicken meat. However, we would not want to give a statement. Nonetheless, the fact that the quail is higher in protein content is undeniable. It helps in building muscle mass and is hence ideal for bodybuilders and athletes.
4. Better skin and bones
Vitamin E present in quail meat is good for skin health wherein calcium and phosphorus help in improving bone health.
5. Good for patients with diabetes and respiratory diseases
Diabetic patients are often advised to take quail meat on a regular basis so that their blood glucose level is kept under check. The meat is also the best for patients with asthma, tuberculosis, and vascular dystrophy.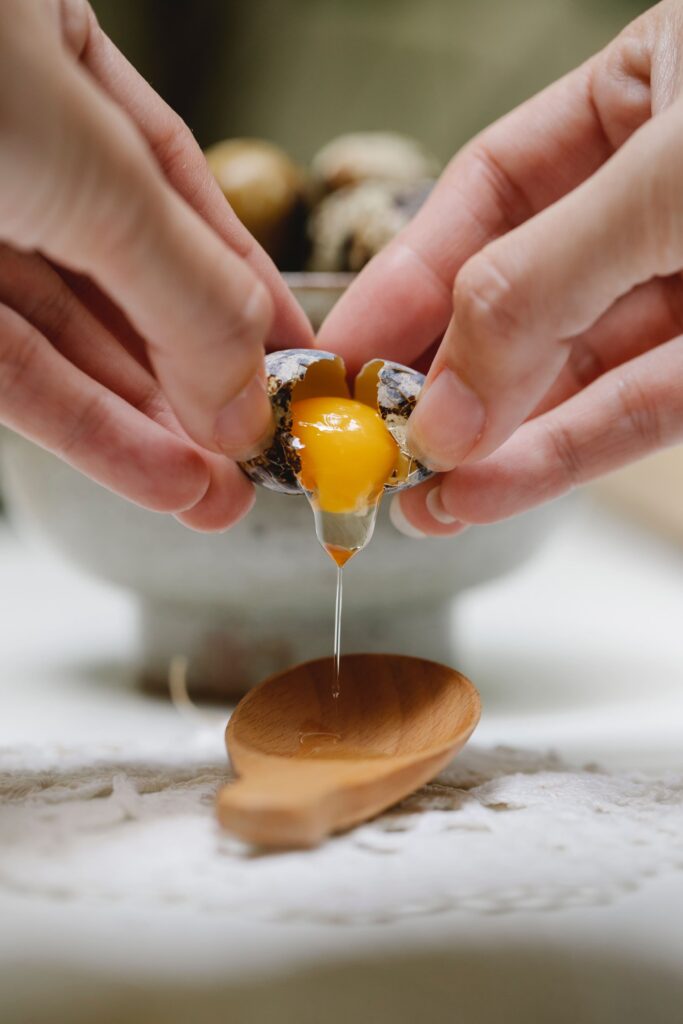 6. Improved digestion
Quail egg and meat, if consumed regularly will improve your bowel movements and cure digestive diseases like gastritis, pimples in the abdomen, etc
Quail farming is a growing industry. It is becoming a lucrative avenue for poultry farmers due to its commercial viability. In addition, the unbelievable nutritional benefits of quail egg and meat make it the best option domestically as well as commercially. Eggnchicken4u is committed to bringing the benefits of poultry farming to the farmers and customers. Customer satisfaction is paramount. The quality is not mere for talk. It should reflect in Product, Approach towards the Field Problem & Service. Active participation in customers education to bring a scientific approach to animal health care.