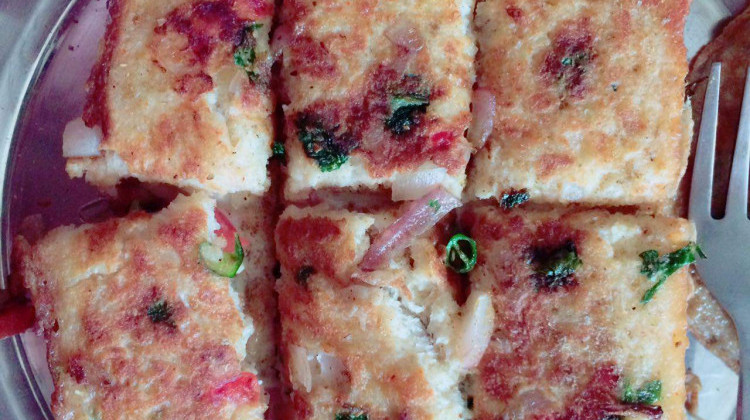 Directions
Break the eggs and beat them well with salt, coriander powder, garam masala, red chilli powder
Heat up a tawa /non stick pan and spread some butter on it.
Add the beaten up eggs and spread on the tawa/pan
Take two slices of bread, dip it in in the egg mixture on tawa. Keep the soaked side facing upwards. Keep both the slices side by side. Cook on low flame.
After 2 minutes , flip and cook for another 2- 3 minutes
Flip it again and place cheese slice topped with chopped onion ,tomatoes, chillies, ginger, coriander leaves , garam masala. And close the two slices together.
Add some more butter and let it roast for a bit from both the sides.
Take it off the tawa, sprinkle garam masala and chaat masala, cut it into smaller bites and enjoy the cheesy eggy goodness.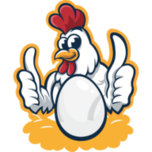 EggNChicken4U
eggnchicken4u.com